Aquarius Design's Inc is the leading provider of comprehensive legal marketing services. In today's competitive legal landscape, it's crucial for law firms to stand out and connect with their target audience effectively. Our agency specializes in helping law firms like yours achieve online visibility, enhance their reputation, and ultimately attract more clients. Learn how our legal marketing services can empower your firm's growth and success.
My firm has been a client of Aquarius Designs for years now. We have found them to be extraordinarily, talented, responsive, and consistently, ready, willing, and able to assist us with our many, diverse needs. Their results have been incredible. They have moved our firm exponentially forward on all social platforms as well as television, radio and print media. Their numbers confirm their commitment to excellence and consistent success. In our monthly meetings they are prepared with all relevant data proving their success as well as a continuing stream of creative concepts to further advance our image, presence, and success. If you are looking for the finest marketing firm, look no further- Aquarius Designs and Aimee Duffy, the firm's leader.
– Jon Schochor, Founding Partner and Chairman, Schochor, Staton, Goldberg and Cardea, P.A.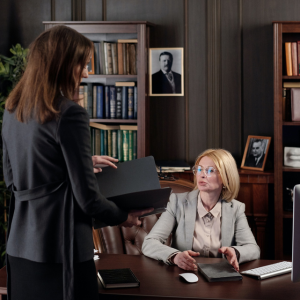 Our Legal Marketing Services:
We offer a range of tailored services to suit your specific needs. Our services include:
Website Development: We create professional, user-friendly websites that reflect your firm's identity and values, optimizing them for search engines to ensure maximum online visibility.
Search Engine Optimization (SEO): Our SEO experts work diligently to improve your website's search engine rankings, increasing your chances of being found by potential clients actively seeking legal services.
Content Marketing: We craft compelling, informative, and engaging content that showcases your legal expertise, positioning your firm as a trusted authority in your practice areas.
Social Media Management: Our team manages your social media presence, utilizing platforms like LinkedIn, Facebook, and X to connect with your audience, share valuable insights, and build your firm's brand.
Online Advertising: We create and manage online advertising campaigns, including pay-per-click (PPC) and display ads, to drive targeted traffic to your website and generate leads.
Email Marketing: We design and execute email marketing campaigns to keep your clients and leads informed, engaged, and interested in your services.
Outdoor Advertising: Creation of Billboards (Static & Digital), Banners, Mobile, Posters & More.
Comprehensive Video Production Services: Commercial ad creations for TV, Streaming, and Digital Advertising Requirements.
Media Buying: We strategize and oversee the procurement of TV and radio advertising slots, securing the most competitive rates while effectively meeting all demographic and geographical targeting requirements.
Why Choose Aquarius Designs!
Legal Expertise: Our team understands the legal industry and the unique challenges law firms face in marketing their services.
Customized Strategies: We tailor our marketing solutions to match your firm's specific goals and needs.
Proven Results: Our track record of delivering results, including increased website traffic, lead generation, and client conversion, speaks for itself.
Aquarius Designs is the best at getting traffic to your website and putting out a website that your clients rave about. They have been very attentive and respond quickly. I have had other website companies and social media companies that have charged a lot more, were allegedly only doing legal sites, and did not get the ROI that i get from Aquarius. I highly recommend them.
– F. Tomes – Tomes Law Firm, specializing in Bankruptcy and Tax Debt
Get Started Today:
Elevate your law firm's online presence and reach with our legal marketing services. Contact us today for a consultation and discover how our strategies can help your firm thrive in the digital age.
In the ever-evolving legal landscape, staying competitive and reaching your target audience is essential. Aquarius Designs Inc is your trusted partner in legal marketing, offering specialized solutions to boost your firm's online presence, reputation, and client base. Let us help you achieve your marketing goals and establish your firm as a leader in your practice areas.